Alrighty. Time for an update after a long delay. Now that tax season and various other post-tax season things are finally out of the way, I got a chance to work on my Tau Resurrection Project (TRP). It was also a chance to mess around with my new airbrush and here are the results so far...
Broadsides, Stealth Suits and my Tau Aeronautica Imperialis air wing: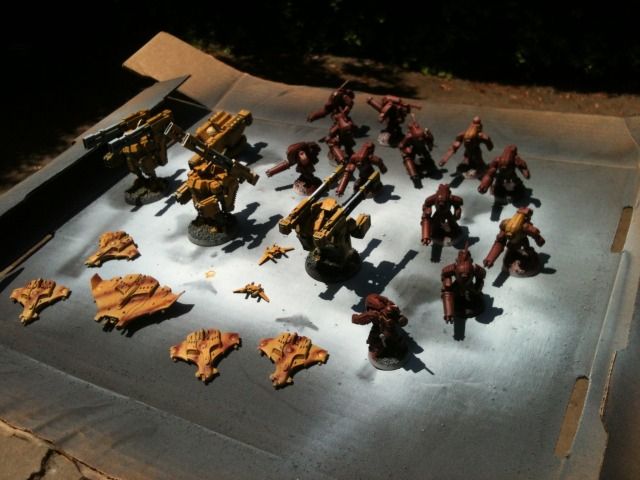 As you can tell, the photos were taken outside so the lighting wasn't the best for miniatures photography. Also, I was moving pretty fast because I wanted to move onto the tanks. :)
This was done in probably about 5-10 min, thanks to the airbrush:
Experimenting with desert camo: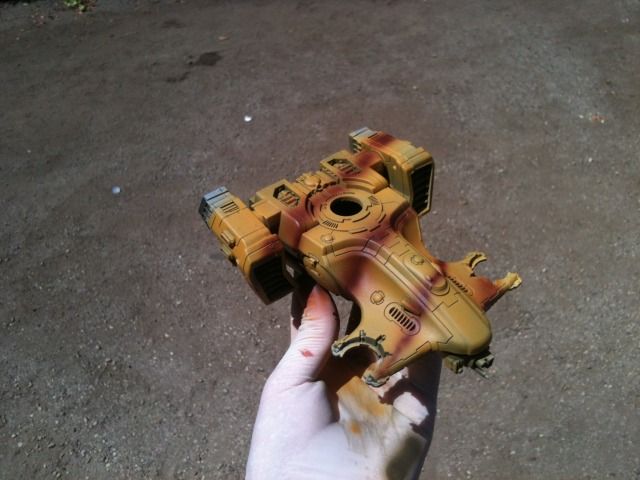 Group shot: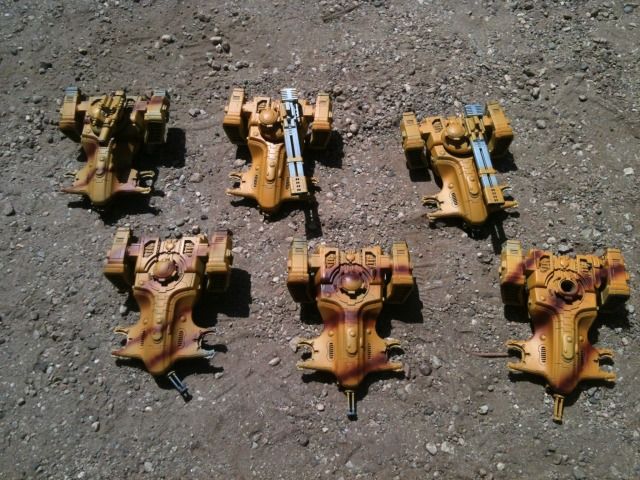 After that, I tried doing a wash (by hand) on my AI to see if I could salvage some of the detail on my planes (unfortunately, the black spray paint that I used to prime them was really poor quality and so it ended up giving a really thick, terrible coverage that obscured a lot of detail. Also, I didn't want to experiment with Simple Green (for stripping the paint) on resin miniatures for risk of ruining the models further. Moral of the story-use good quality spray paint).
Here is the result of the wash (photo was taken in the shade and it came out a bit dark):
More updates to follow soon!